so, last night, instead of playing a video game:
i watched the movie "Black Orpheus"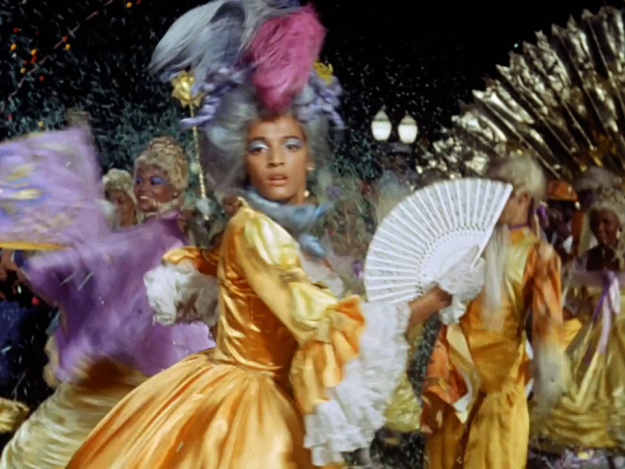 i enjoyed the act of consumption, to watch this film; i made my room extra dark and stayed up very late to do so. it's very visually dizzying, at least on a first impression.
the thing about me is that pretty much any "classic" film i watch, i love, because i don't have much of anything resembling a "critical eye" - if the movie is interesting, if the shots are pretty, all considerations of taste or upper-echelon concerns (plot, execution, etc.) pretty much go out the window. so, i adored what i saw.
however, i checked over some secondary sources and critiques about the film afterwards out of curiosity, and i noticed that most Brazilians, and many Black writers, were incredibly un-fond of it.
seeing those critiques brought a nagging thought i had been having throughout the movie to the forefront - everything is shot and depicted with such a foreign hand. brazil is so exoticized here. to paraphrase someone i read -> take, for instance, the opening marketplace shot, the vendors peddling their wares -> this is with the intention of telling the presumed white audience "oh, look, we are in a foreign land, with foreign vendors selling all manner of goods. this world is like an epcot park. look at the beauty of carnivale, only the beauty, look how they dance, consumed with the beauty."
the visual substance of this film is kind of an ouroborous, consuming entrails of romanticized poverty tourism (the grit of the city, or the daily reality for those who live in it, is never shown - it is like a pleasant crusoe dream of meager living), or whatever. look at the simple happy folk and how they are content. yada yada yada.
like i said, i'm not such a sophisticated film watcher, so i might be coming on too strong with this critique. it's not like it's a bad movie or anything. but it's very of a time, and through a lens. the camera is not a voyeur but a - what? hmmm, there's a word for it . . .
sort of like an old knight's helmet with narrow slits. its viewpoint is limited.
i looked at some reviews on letterboxd too, just for fun. i think i agree with this idea: "I can forgive director Marcel Camus getting a bit carried away by a world in which he himself was an outsider."
obama (!) has a great quote about the problems with this movie, which you can find on its wikipedia page: "I suddenly realized that the depiction of the childlike blacks I was now seeing on the screen, the reverse image of Conrad's dark savages, was what my mother had carried with her to Hawaii all those years before, a reflection of the simple fantasies that had been forbidden to a white, middle-class girl from Kansas, the promise of another life: warm, sensual, exotic, different."
maybe i'll try reading his autobio sometime.
this morning, i went for a walk (1021AM-1110AM)
observations:
prior to starting, i watched the first 3 episodes of the movistar (pro cycling team) documentary on netflix with my dad. these 3 episodes were primarily concerned with the complicated two-prong struggle between richard carapaz and mikel landa at the giro d'italia. the doc didn't go crazy in depth or anything, but it was still quite enjoyable. it's fun to watch the DSes act like asses in the team cars, lol.
ok hold up a second. DETOUR. i just found out someone i've been corresponding with is thirty-eight years old. woah! that's a full 15 years on me.
this is someone in the music industry (sort of--not super connected or established, or anything). we're talking a little bit about the possibility of me putting out my next LP on cassette tape, which is a big personal dream of mine.
i guess i kind of just assume all the artists i'm in contact with are the same age as me . . . how immature of me! alright, alright, back to the walk, yes, the walk.
i'm really proud of the route i've figured out, actually. it's nice and long and i get to see some cool sights. pics: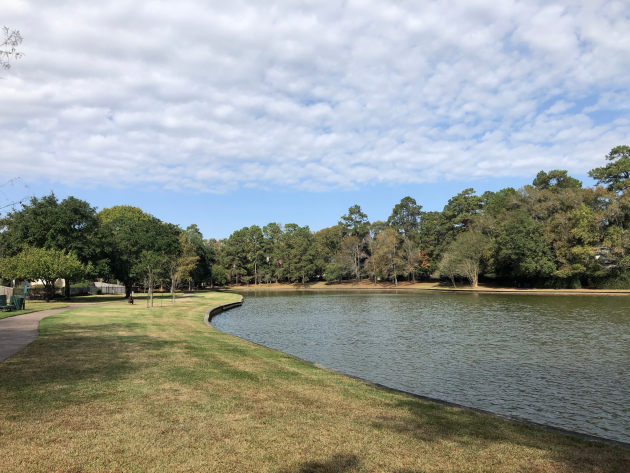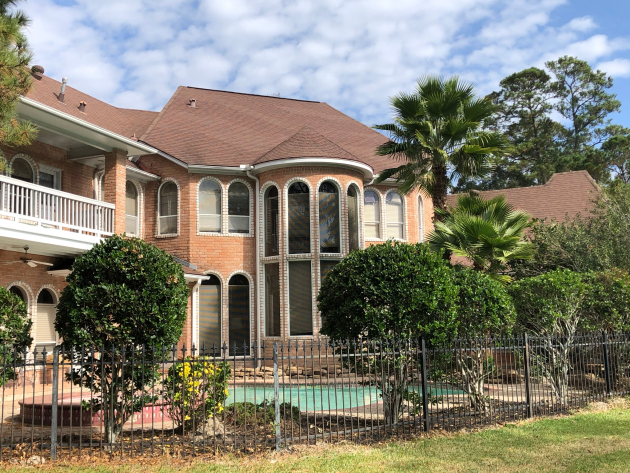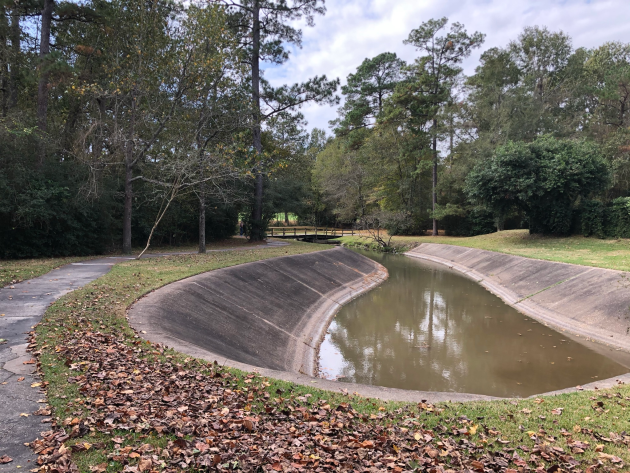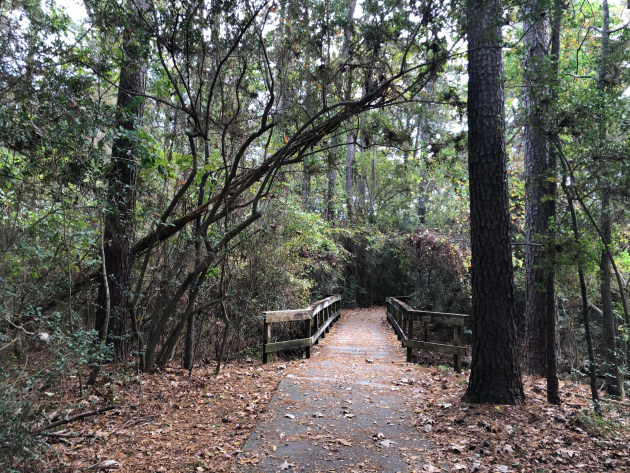 it was a windy day, and so i spent a lot of time thanking the wind god.
this is a concept i invented when i was about 19(?) or so - whenever i feel a strong or moderate wind, i say quietly to myself, "thank you, aria (this is the name i gave the wind god), for every wind that comes our way."
this behavior isn't necessarily meant to accomplish anything, but it makes me feel happy to do it. now that everyone wears masks i feel a little less psychotic mouthing the words in public, which is nice. feel free to incorporate this practice into your own life! patterns of thankfulness and appreciation build positive character, i think.
one passerby i took particular note of was this guy i walked by twice (we were walking in opposite directions around the lake) who wore a blue aeropostale hoodie, gym shorts, and smelled very strongly of clean laundry. he looked a lot like michael swaim from the old cracked video team, but more brunette.
huh, turns out swaim doesn't look very much like i thought he does. the man had Swaim essence, regardless. do you guys remember swaim? he wasn't exactly funny but he had charisma, in the way that all early internet content producers did (think about smosh -> that kind of "we're just excited to be here doing our thing!" vibe.) do you guys have a favorite smosh video? when i was in elementary school, mine was "going to the mountains." i'm rambling so as to fill this space next to swaim's face here. looks like one or two more lines will do the trick.
during my walk, i listened to
Why Proxy - You Could Never Imagine
it was my second time listening to it, and i actually found myself having a lot of problems with it. it's very undercooked and immature at points, especially the song "Aór," which, i'm sorry, literally just sounds like someone dicking around with a toxic biohazard preset in FL Studio.
however, i think tracks "Du Sang au Sable au Verre" and "Rescindi Neqæte" are quite good, so there's that. i found myself really wanting to switch over to Yakui - Imni or Anthony Naples - Fog FM during the second half of my walk, but i kept at it.
Why Proxy has a few big stans on RYM, but no full projects of theirs have clicked for me yet. They have some great individual tracks up their sleeve, though. iirc they're quite young, so they're sure to hit the nail on the head soon enough.
i believe that's all i've got for you this morning (oh! shit!, it's the afternoon now.) i'll make a musical journal later, or maybe i won't! my choice, hehe :)
so, without further ado - - - -
max out!