. . .
. .
. . . HEY, MAX! WHAT ARE YOU DOING??
who, me? :3
oh, i'm just
i'm just listening
to some tunes!
Sonia Calico - Simulation Of An Overloaded World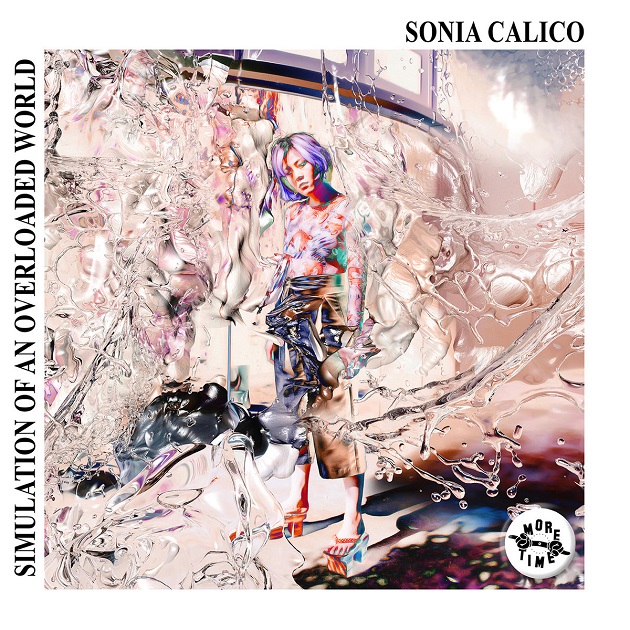 this is a very silkity, slickity dance record. good fun. i'm not very far into it, but i expect great things from the remaining tracks!
observations 0826PM
i guess i would categorize today as "exhausting," even though i haven't done much at all.
doing nothing is pretty draining sometimes, honestly!
tomorrow, i have to drive 2 hrs to the actual physical office of where i work. i will spend weds evening - fri morning in my apartment instead of my parents' house - and i'm bringing along my cute and beautiful boyfriend :3
naturally, this blog probably won't update on those days.
hmmm, it's really hard to write this as i'm listening to music. PAUSE!
ahhhh, much better. sorry sonia calico.
yeah, today's a short post day. a Short Post Day!
what have i done today? hmmm. i had a slice of bread for breakfast. played a little 428 shibuya scramble before "clocking in" (turning on my work laptop). dicked around. didn't do much in the way of tasks. lunch was a hotdog. took hour long nap under guise of "lunch break." didn't feel in the mood to do or say anything, didn't listen to music, didn't move. sat around staring at microsoft outlook. got on two zoom calls then called it a day. damn, i suck!
dunno what to say really. is it that i'm depressed? does depression feel like this? i donno. i'm too scared to ever see a therapist, to be honest. the idea of that terrifies me out of my skin.
being at work - even when i'm not busy - really makes me feel defeated. frankly, i don't have many tasks to do at all right now. i'm putting the ones i do have off to the last minute, maybe just to feel something when i panic and rush to get them done in a few weeks.
we'll see how that goes.
you'll notice that i'm far less interesting when i've been sapped of my funderful personality like this. yipe!
some more fears i have
developing arthritis in ring finger of right hand (it's starting to hurt like the dickens when i pop it!)
dropping laptop onto nintendo switch somehow
waking up one day and realizing i'm 30 or whatever age working the same ol' dead end job with nothing to show for it (i feel a specter of COMPLACENCY and STICK IN THE MUD-NESS haunting me at the moment, which is disincentivizing me from seeking out an occupation that would make me happier - also, it's covid times, lol)
dying before my boyfriend
dying after my boyfriend (i'm not saying i want to pull a thelma and louise or anything. it's just that both sides of that coin flip would leave me despondent)
dying and not reincarnating into another body - in the back of my mind i have always believed in this version of afterlife. in middle school i developed a theorem of how my sould would reincarnate across 15 different lives, finally stopping upon finding its permanent host in an immortal, cosmically powerful being. while i'd like to say i've moved on from that idea, i have never exactly given it up. i guess i can't bring myself to.
going to the dentist and being told i have a tooth problem that will be expensive to fix (have not been to the dentist in two years :s)
getting harassed online
eesh, what a moody little post this is. apologies! when you feel it, ya gotta feel it. speaking of which, musical journal down below. sometimes you have to just respect (kind of like my situation yesterday) that you're not in the space to produce something you're gonna find cool, even if it is cool. get it?
i tried to flip one of my favorite songs ever, "ring a bell" from tales of vesperia.
anyway, the journal, the journal:
like i said, not my best work, but i certainly think it is at least interesting. you might like it more than i do!
i need to make an effort to break some new ground process-wise next time i journal. i'm approaching it all far too lackadaisically. i am in search of my next era/album, and i'm sure not gonna find it without trying!
yeah, but, anyway. that's a two day streak of moody blog posts. hopefully, the time i spend with my boyfriend the next few days will knock the funk right outta my head :3 you'll probably have to wait till the weekend to see a new update here, you rascals!
speaking of "out"...
max out!